BRIDGING GOWANUS
Reimagining a Brooklyn Neighborhood
Pratt Graduate Communications Design Thesis
Bridging Gowanus is a community engagement and neighborhood redevelopment process initiated by City Council Member Brad Lander. The goal of the process is to engage stakeholders in the Gowanus neighborhood of Brooklyn and discover what their ideas and concerns are for its redevelopment. The process featured three community planning meetings that provided community members a place to gather and share ideas. The result of these meetings will be an action plan that has the support of the community and will be presented to New York City Mayor Bill de Blasio in Fall 2014.
For my thesis, I explored the effects of brand identity and design thinking on the Bridging Gowanus process. I developed the name, logo, website, meeting materials, and icon system. The goal of my design work was to make Bridging Gowanus feel inclusive and authentic to community members. The brand identity unified the three community meetings, outreach materials, and online presence. My creative process involved ethnographic research and learning about the Gowanus community and the issues it faces. The campaign resulted in an average community meeting attendance of 200 people and 12,000 page views for the website.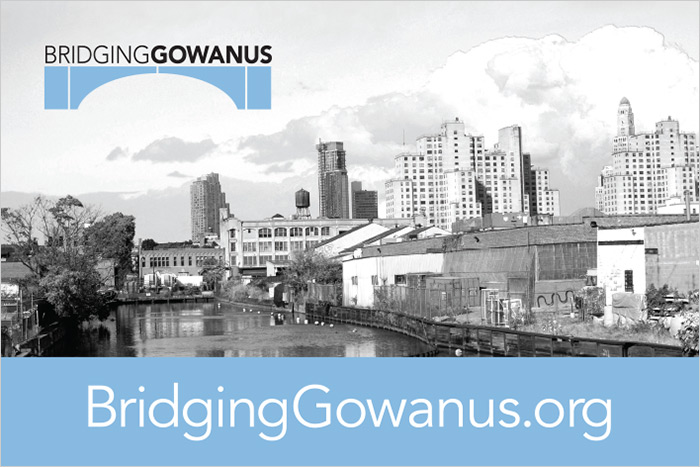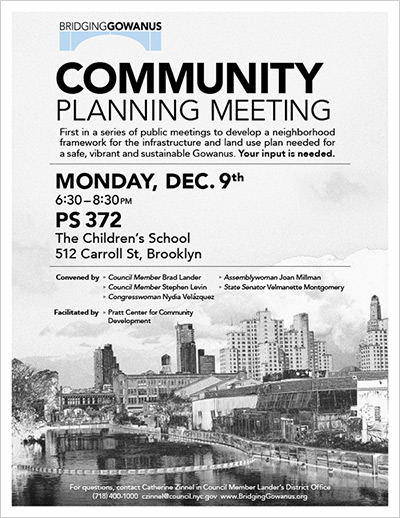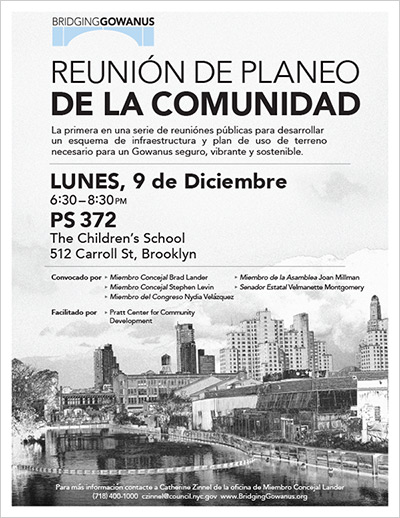 Photos From The Three Community Meetings, December 9, 2013 – June 25, 2014
The Seven Emerging Shared Values of The Gowanus Community: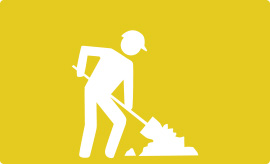 ADDRESS THE SOCIAL, CULTURAL, AND ENVIRONMENTAL INFRASTRUCTURE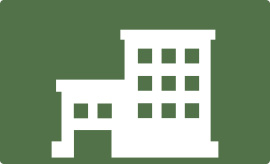 KEEP A MIX OF USES OF THE AREA AND KEEP MIXED-USE BUILDINGS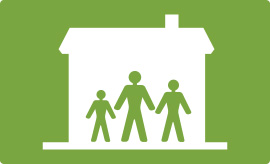 PRESERVE AND CREATE AFFORDABLE HOUSING
---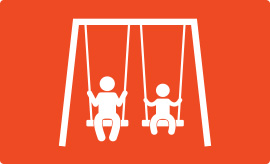 NEED FOR MORE COMMUNITY AMENITIES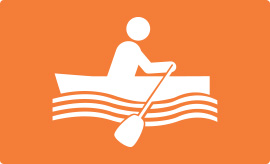 THE CANAL AS A PUBLICLY ACCESSIBLE, OPEN BODY OF WATER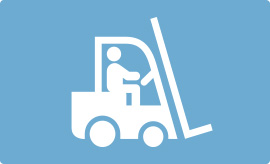 THRIVING LOCAL BUSINESSES SHOULD REMAIN AND EXPAND
---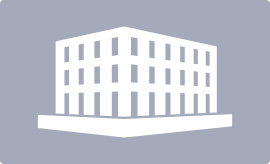 PRESERVE ICONIC HISTORIC BUILDINGS
---
To further empower community members I created
Mapping Gowanus
, a series of maps that illustrate critical issues facing the neighborhood. Mapping Gowanus has helped people better understand the context of the neighborhood and contribute to the redevelopment conversation.